Equipment Stands Certified and Tested
All Jack Stands, Stationary Stands, Adjustable Stands and Equipment Stands certified and tested to ASME PASE 2014 safety standards. Each stand has a metal placard with weight rating, serial number and date of manufacture.
Effective immediately, CRA is offering a
20% discount on all Stationary Equipment Stands.
Expires 9/30/20
JCKST-12 12" / 12 Ton
 Qty 1 MSRP $518 Sale Price $414
Qty 4+ MSRP $492 Sale Price $394
JCKST-16 16" / 12 Ton
 Qty 1 MSRP $590 Sale Price $472
Qty 4+ MSRP $561 Sale Price $448
JCKST-20 20" / 20 Ton
 Qty 1 MSRP $667 Sale Price $534
Qty 4+ MSRP $633 Sale Price $507
JCKST-28 28" / 20 Ton
 Qty 1 MSRP $879 Sale Price $703
Qty 4+ MSRP $835 Sale Price $668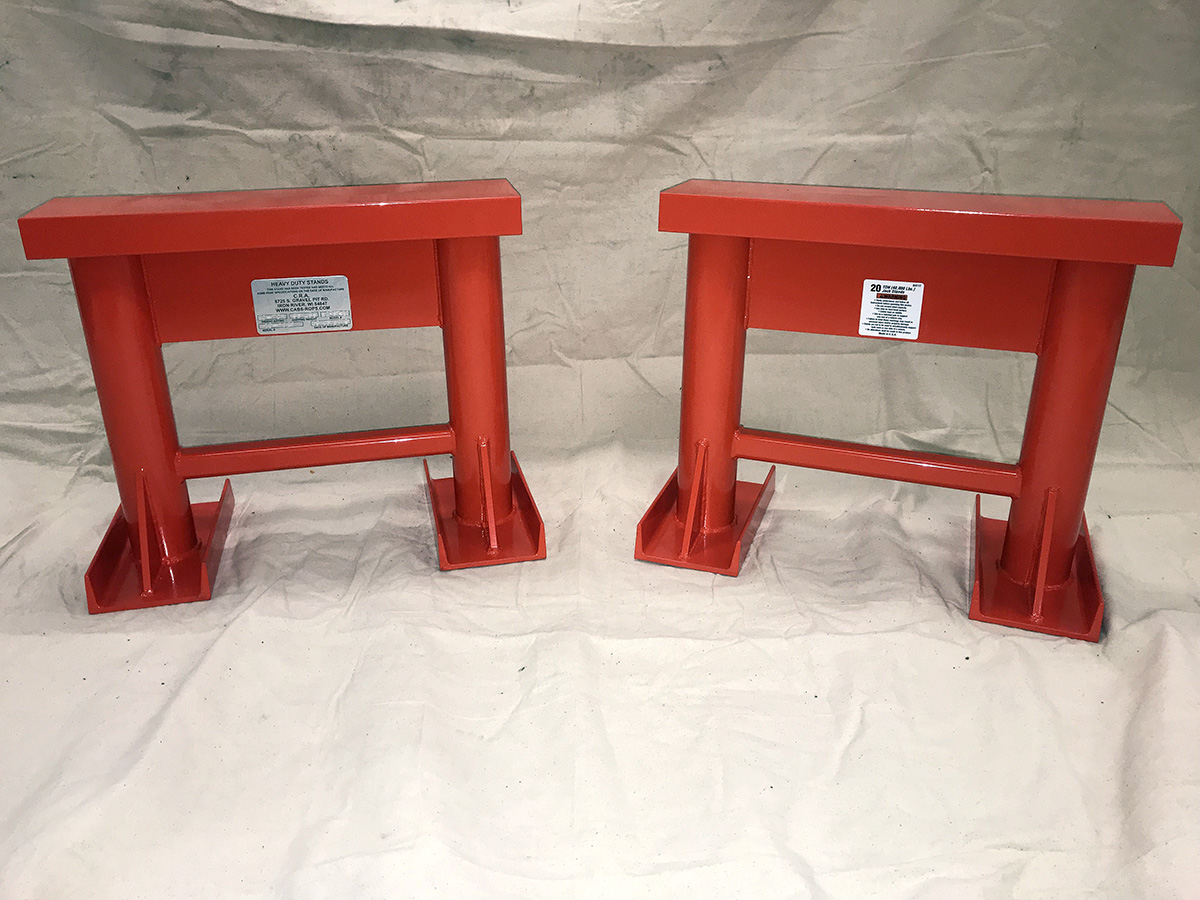 | Height: | Rating: |
| --- | --- |
| 12" | 12 Ton |
| 16" | 12 Ton |
| 20" | 20 Ton |
| 28" | 20 Ton |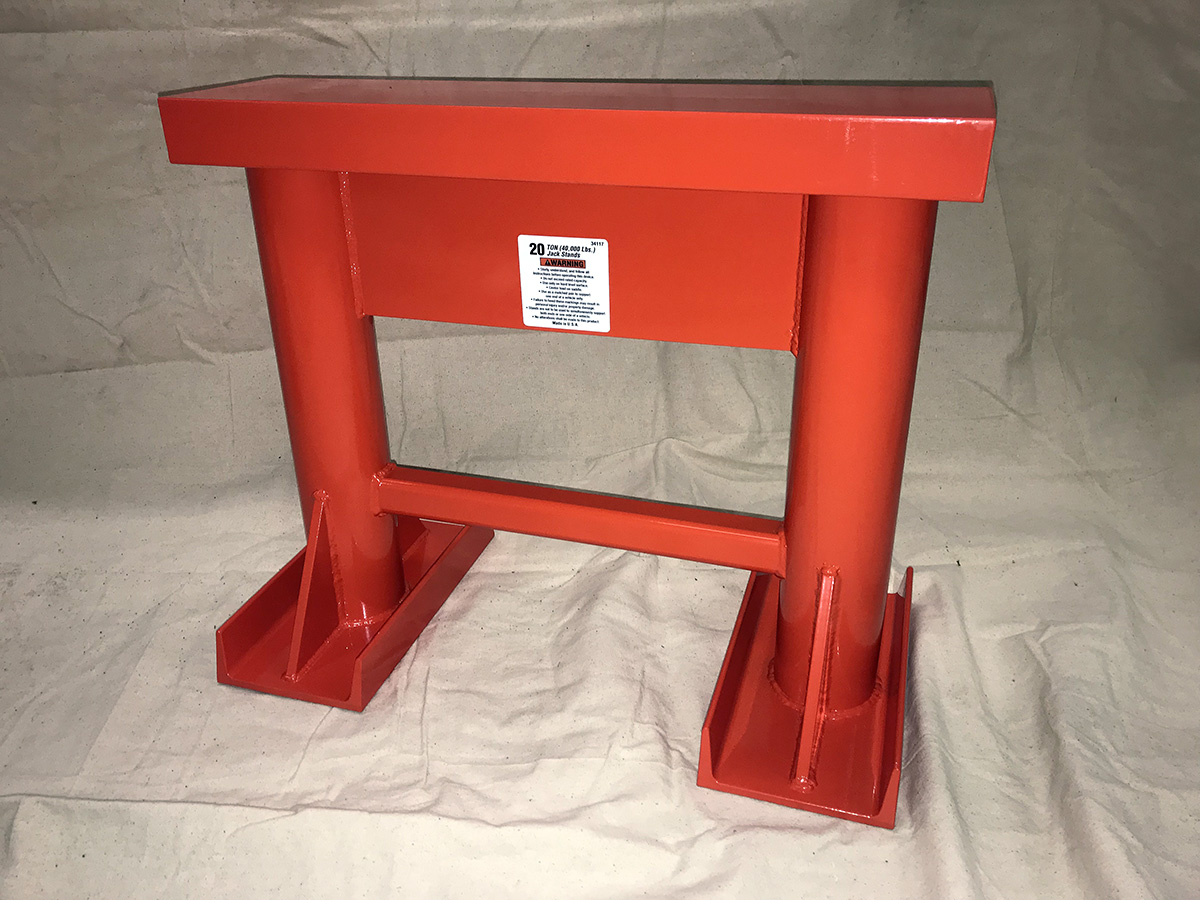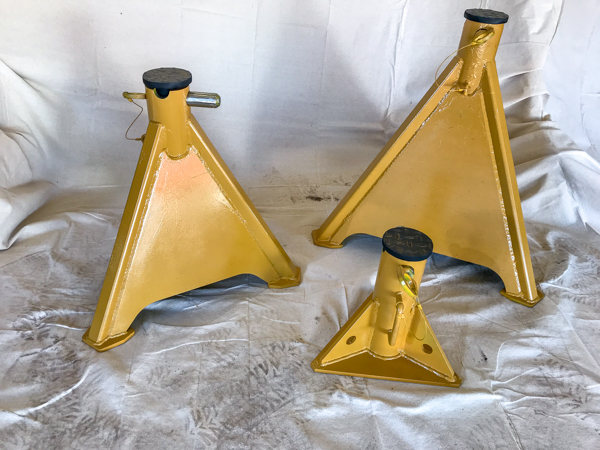 | Height: | Rating: |
| --- | --- |
| 12" - 21" | 25 Ton |
| 21" - 33" | 25 Ton |
| 26" - 44" | 25 Ton |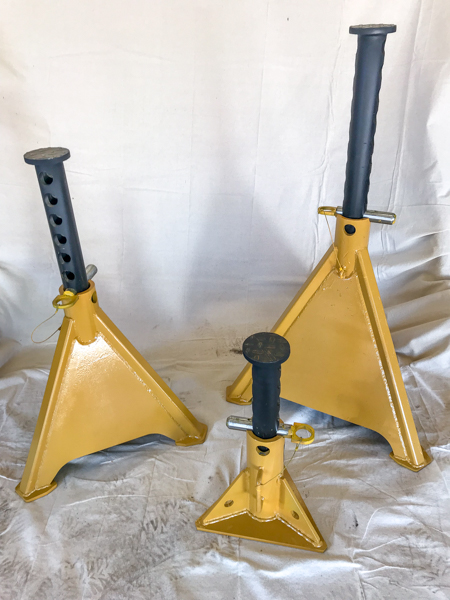 EQUIPMENT STANDS CERTIFIED AND TESTED TO ASME PASE 2014 SAFETY STANDARDS