Custom cabs & steel fabricating: CRA has been a leading metal manufacturer for nearly 30 years. With our consistent focus on quality and safety, there are thousands of CRA cabs, control rooms, personnel baskets, material bins, ROPS, and other steel equipment still in use today.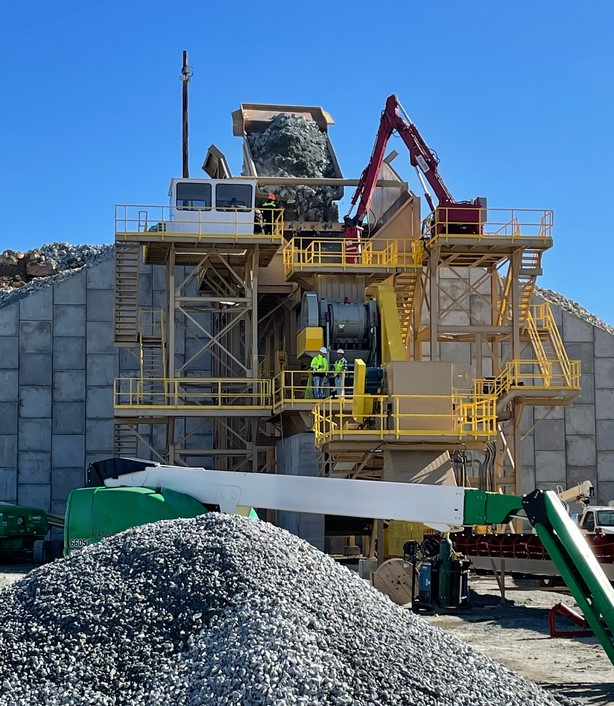 ROPS Re-certification: CRA provides ROPS Re-Certification services to help you get back to work and in compliance with OSHA and MSHA regulations. Let us take care of the documentation and formal certification work. We take all the right steps to get your equipment back in compliance as soon as possible.
Our Mission: To produce an amazing customer service experience while manufacturing high quality steel safety equipment faster than anyone else.
Our Vision: To lead the steel manufacturing industry in having proper safety equipment on every labor site.
CRA boasts nearly three decades of unparalleled expertise in crafting top-of-the-line metal safety equipment. Our track record speaks for itself, as we've successfully handled major projects for esteemed corporations and delivered exceptional custom builds.
At CRA, we take immense pride in manufacturing premium steel equipment designed for various industries, including construction, mining, aggregates, forestry, utilities, manufacturing, waste management, recycling, and more.
What sets us apart from the competition? It's not just about pricing and high-quality production – our focus lies in three critical pillars: uncompromising quality, speedy construction, and exceptional customer service.
Why Choose Us For Your Safety Equipment Needs?
Personalized Customer Service: At CRA, you're not just another client – you're part of our family. From the first conversation to post-delivery, we go above and beyond to serve you. Our dedicated team collaborates with you to understand your unique product and application needs, providing a detailed quote in under 24 hours.
During production, we keep you informed with regular updates and pictures, keeping you in the loop throughout the entire process. Even after delivery, we stay in touch, reaching out to ensure your complete satisfaction.
Swift Turnaround Time: Time is money, and we understand that downtime can be costly for your operations. With CRA, you won't have to wait endlessly to get the equipment you require. Our efficient processes ensure prompt delivery of your equipment, without compromising on quality.