Heavy Equipment Cabs and Control Rooms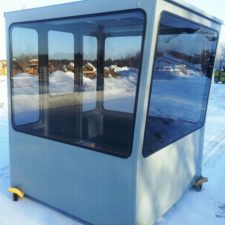 Crane Cab
Operator Control Room Cab
Heavy Equipment Cab
Construction and Aggregate Cab
Material Handling Cab
Dredger Cab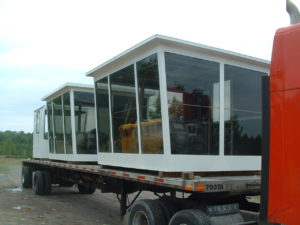 Pilot House
Guard House
Control Booth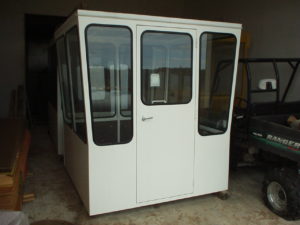 On-site Cab
Observation Cab
Control House
Control Room
Or Anything Else!
Our heavy equipment cabs are built using:
High-strength 2″ x 2″ tubing
14 gauge sheeting
Diamond plate flooring
Laminated Safety-glass windows
If your needs require something different,
then we adjust to ensure your end product meets your exact specifications.
1″ Sound Suppression
Rubber Flooring
Insulation
Overhang/Rain Gaurds
Internal/External Lighting
AC/Heater Units
Counters/Shelving/Storage
Sliding Windows
Tinted Plexiglass Windows
And More!
CRA is a heavy equipment cabs and control rooms manufacturer. The benefits of a high-quality operator cab are to provide a comfortable and safe environment for your workers. The result is increased efficiency while decreasing risk.
When your workers are comfortable they then are therefore able to focus on their task at hand. If they're uncomfortable, the result will be more breaks, more distractions, and reduced efficiency.
CRA cabs can function as the legally required ROP or FOP for your implement as they meet the relevant OSHA regulations.
Whether you're in need of heavy equipment cabs and control rooms, operator booth, crane control house, observation tower, crusher cab, heat/cold exposure relief unit, portable office, or any other observation or control cab, we will make it happen. If one of our existing products doesn't meet your needs we will work with you to manufacture a custom cab to your specifications.
Partner with CRA to get more done with less headache and keep your workers safe. Call us at 1-800-743-3993.
Whatever You're Putting It On, A CRA Cab Is The Right Choice